Raleigh General Hospital Names 2023 Mercy Award Winner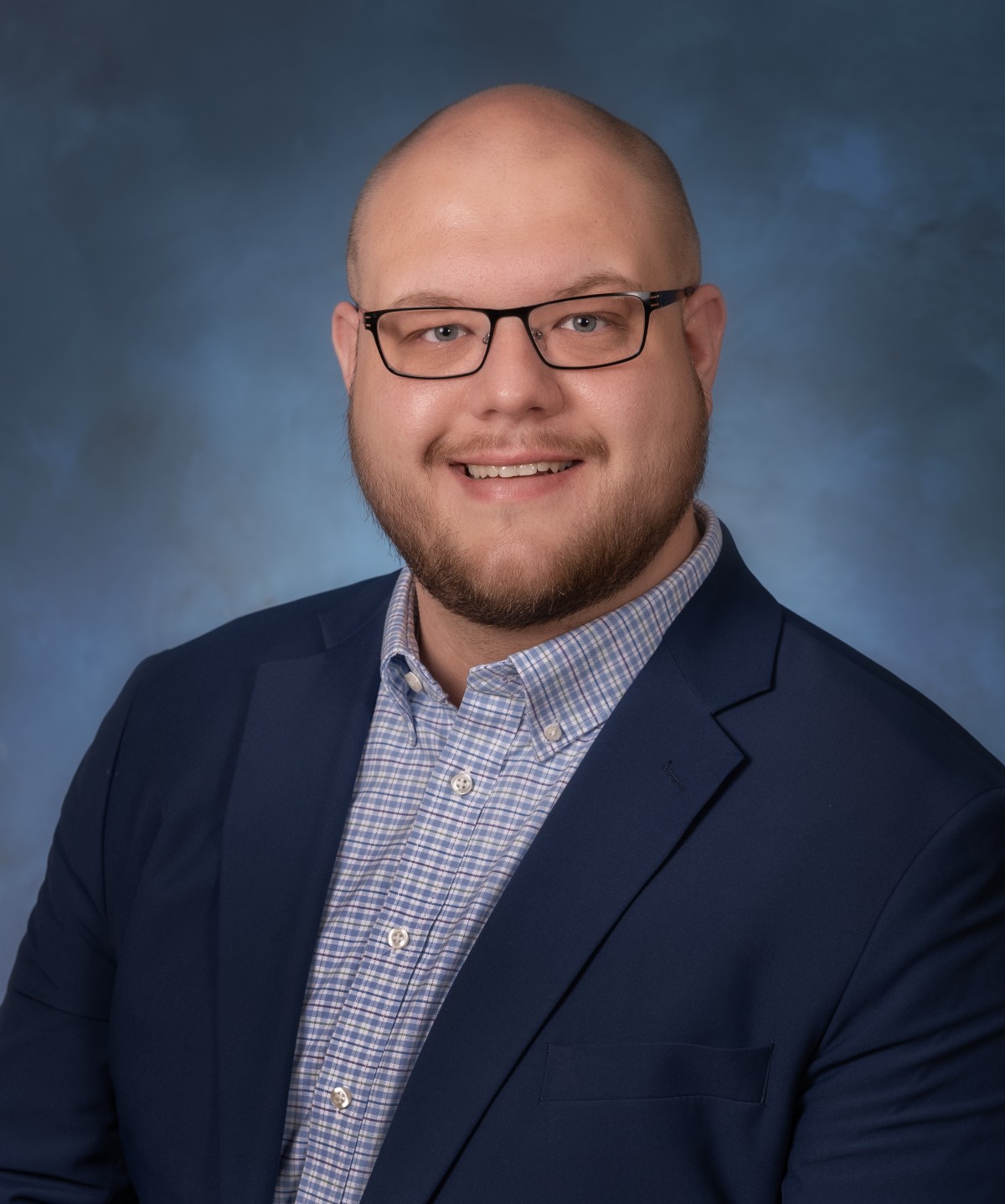 Beckley, W.Va. (April 24, 2023) – Raleigh General Hospital recently announced that Cody Deal has been recognized as the facility's 2023 Mercy Award winner. The Mercy Award recognizes one employee from each of Lifepoint Health's facilities who profoundly touches the lives of others and best represents the spirit and values on which the company was founded.
The Mercy Award is an annual recognition program that honors the life and contributions of Scott Mercy, Lifepoint's founding chairman and chief executive officer. The award is considered the highest honor a Lifepoint employee can receive.
"At Raleigh General Hospital, we share Lifepoint's commitment to making communities healthier, and we recognize this is supported by the good work and service of our employees on and off the job," said David Bunch, CEO of Raleigh General Hospital. "We are extremely proud to recognize Cody Deal for his efforts on behalf of our patients and our community. He goes above and beyond each and every day to ensure that every person he encounters receives the highest level of care and compassion."
The nursing shortage nationwide has had a profound effect on healthcare nationwide and Southern WV has been no exception. Here at Raleigh General Hospital, we have had one staff member make it his mission to make a difference in this very issue. Cody Deal, as the Director of our Education Department, has built from the ground up, an exemplary nurse extern program. This program has been so well developed and has such proven results that it has become a benchmark for similar programs to be modeled after ours here at Raleigh General Hospital. The feedback from nursing staff in the individual units and the students participating in the program has been universally positive. Cody and his leadership shown through this project and others he is a part of is worthy of tremendous praise and shows just what a person with a good idea can do to make our hospital a better place to work and our communities healthier.
In his free time, Cody is very involved with his church and other local churches. He makes use of his tremendous education and leadership skills to mentor children and teens. He teaches Sunday school and is often at his church throughout the week working on various outreach programs and projects.
Each facility winner, including Raleigh General, will be considered for Lifepoint's 2023 companywide Mercy Award. The companywide winner will be announced this summer and honored during a ceremony in Nashville, Tenn., in August.
About RALEIGH GENERAL HOSPITALA part of Lifepoint Health A part of LifePoint Health®, Raleigh General Hospital, southern West Virginia's leading medical center, has served the city of Beckley and surrounding counties since 1922. The acute care hospital offers a full range of services including trauma, obstetrics, advanced imaging, lithotripsy, interventional cardiac care, oncology, emergency, gastroenterology, and advanced wound care and hyperbaric medicine services. Additionally, we offer the following surgical services: general, orthopedic, vascular, spine, gynecology, ENT and podiatry. Each year, the hospital admits over 10,000 patients, delivers about 1,100 babies and treats nearly 50,000 people in its emergency department. Approximately 3,500 inpatient surgeries, 8,000 outpatient surgeries and 4,500 endoscopies are performed annually. Our facility is also an Accredited Chest Pain Center with Primary PCI from the American College of Cardiology's (ACC) Accreditation Services, Raleigh General Hospital has also attained advanced certification by The Joint Commission as a Primary Stroke Center. To learn more about Raleigh General Hospital, visit http://www.raleighgeneral.com.
Read All Posts