Local Organizations Partner for the Coalfields Community Health Fair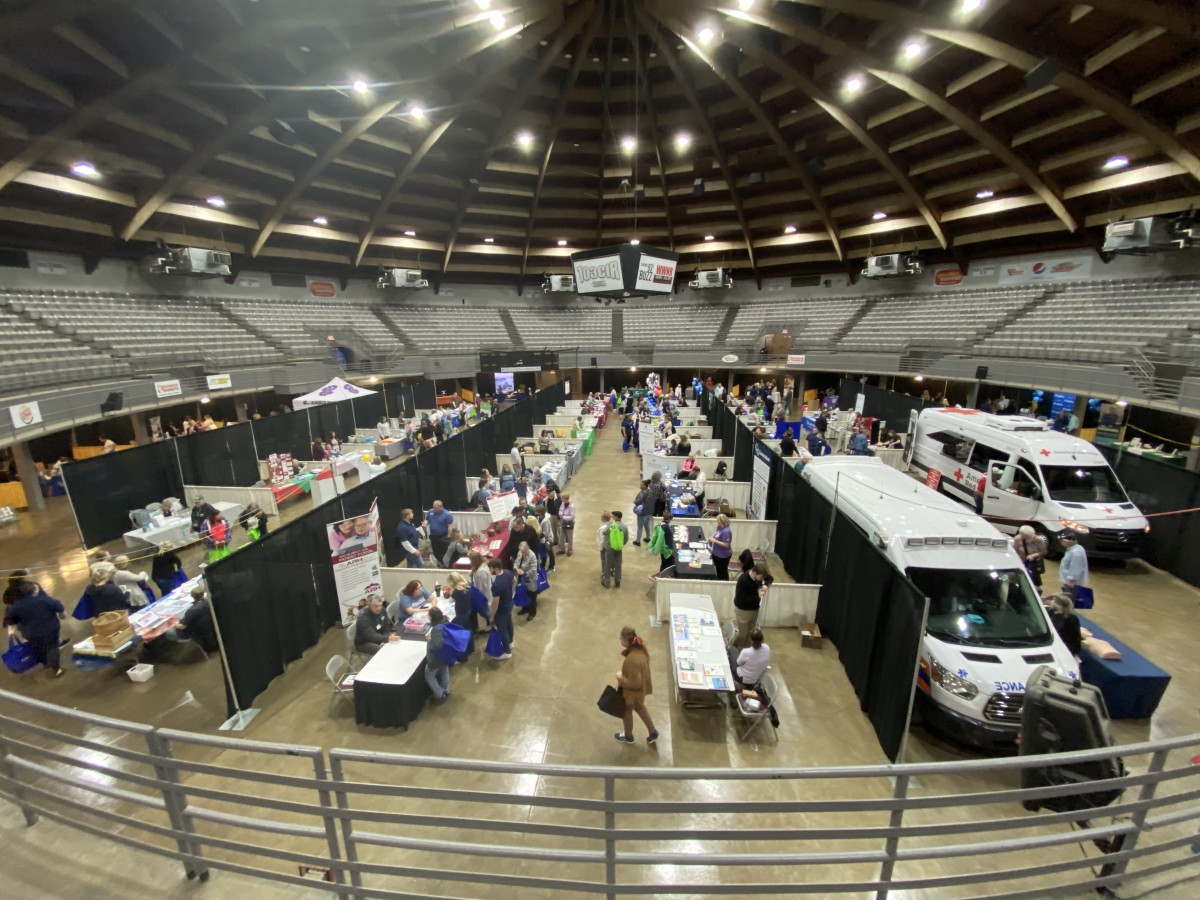 Raleigh General Hospital, Beckley ARH, Quality Insights, 59 News and agencies with the Beckley Partnership for Community Health will join forces for the Coalfields Community Health Fair Oct. 4 at the Beckley-Raleigh County Convention Center.
The organizations partnered for a similar event in March, which attracted vendors and visitors from throughout southern West Virginia.
Sheila Barnett works as a specialist lead for Quality Insights, an organization that offers free services to Medicare providers and beneficiaries. Barnett said she hopes for an even larger turnout at the October fair.
"Following the success of the Coalfields Community Health Fair in March, Quality Insights is excited to partner with Raleigh General Hospital and Appalachian Regional Hospital again this fall in our continue mission to improve community health," Barnett said. "Collaborating with healthcare providers and communities allows for the implementation of health initiatives which can lead to better health outcomes for individuals in the community.
"These efforts can help prevent diseases, manage chronic conditions, and promote overall well-being.
The event is expected to include more than 70 vendors from throughout the region who will offer a variety of services including blood pressure and glucose checks, as well as balance, mental health, stroke and cancer screenings. Covid-19, flu and other vaccines will be available through the Raleigh County Health Department.
Visitors can also browse vendors offering a variety of educational information on topics such as in-home assistance, nutrition, CPR, senior services, medication, dialysis, wound care, palliative care, fall prevention and addiction services. Additionally, the Red Cross will conduct a blood drive for anyone interested in donating.
Raleigh General Hospital CEO David V. Bunch said the fair provides the opportunity to better reach people outside the hospital setting.
"In healthcare, we are so focused on having our patients come into our facilities to receive the care and resources they need," Bunch said. "The pandemic forced this point even more and limited our opportunities to reach out to the people in our communities that have barriers toward seeking those needs.
"Coming together with other community partners in this atmosphere is an opportunity for Raleigh General Hospital to address health concerns while also building important relationships across our area."
ARH Regional Community Development Manager Kelly Elkins agreed, adding the fair enables ARH to continue its commitment to building stronger communities.
"ARH is happy to be part of the community and knows the importance of participating in community events," she said. "We recognize that healthcare extends well beyond the services provided within the four walls of a hospital. This event provides an opportunity for the entire community, regardless of their age or socioeconomic status, to receive assistance and information as they work to take control of their health.
"We had a fantastic turnout in the spring and look forward to helping even more people this time around."
# # #
The Coalfields Community Health Fair will take place Oct. 4 from 9 a.m. to 1 p.m. Anyone interested in participating is asked to contact Barnett at sbarnett@qualityinsights.org or Tammy Hall-Richardson at tammy.hall-richardson@lpnt.net by Sept. 15.
Read All Posts