WVJC School of Nursing at Raleigh General Hospital
West Virginia Junior College is now offering a hybrid, online nursing program to students in the Beckley area. This platform is ideal for individuals who prefer to complete their nursing education online. If you have dreamed of becoming a nurse, this could be the program for you!
The program is structured, so students take the didactic components of their nursing classes online. At the same time, they complete their lab and clinical instruction at Raleigh General Hospital.
Students who complete this nursing training program will be conferred an Associate Degree in Nursing (ADN) and be eligible to sit for the National Council Licensure Examination for Registered Nurses (NCLEX-RN)*.
Nurses deserve admiration and respect from the communities they serve. They provide patients and their families with healthcare and clinical expertise while offering them emotional comfort and community resource guidance.
*Passing the NCLEX-RN exam is required to become a Registered Nurse.
Next Steps
Get Started Today With WVJC | West Virginia Junior College
Request Info
Direct Admission Nursing Program
The WVJC School of Nursing at Raleigh General is a direct admission programs. This means, once accepted, you've been assured a seat in the nursing training program and will not need to complete years of pre-nursing general classes.
WVJC's direct admission nursing program precludes students from enduring the wait and stress of taking unnecessary and unrelated classes while waiting to be accepted into the nursing program.
The WVJC School of Nursing at Raleigh General and the WVJC School of Nursing program for those in the Huntington area employs an Assessment Technologies Institute (ATI) adaptive learning system. This helps nursing students absorb the material in the most effective way for each student.
The ATI adaptive learning system can help students achieve better test scores, thus improving their chances of becoming nurses.
Are you interested? Click the button below to call WVJC.
call 304.769.0011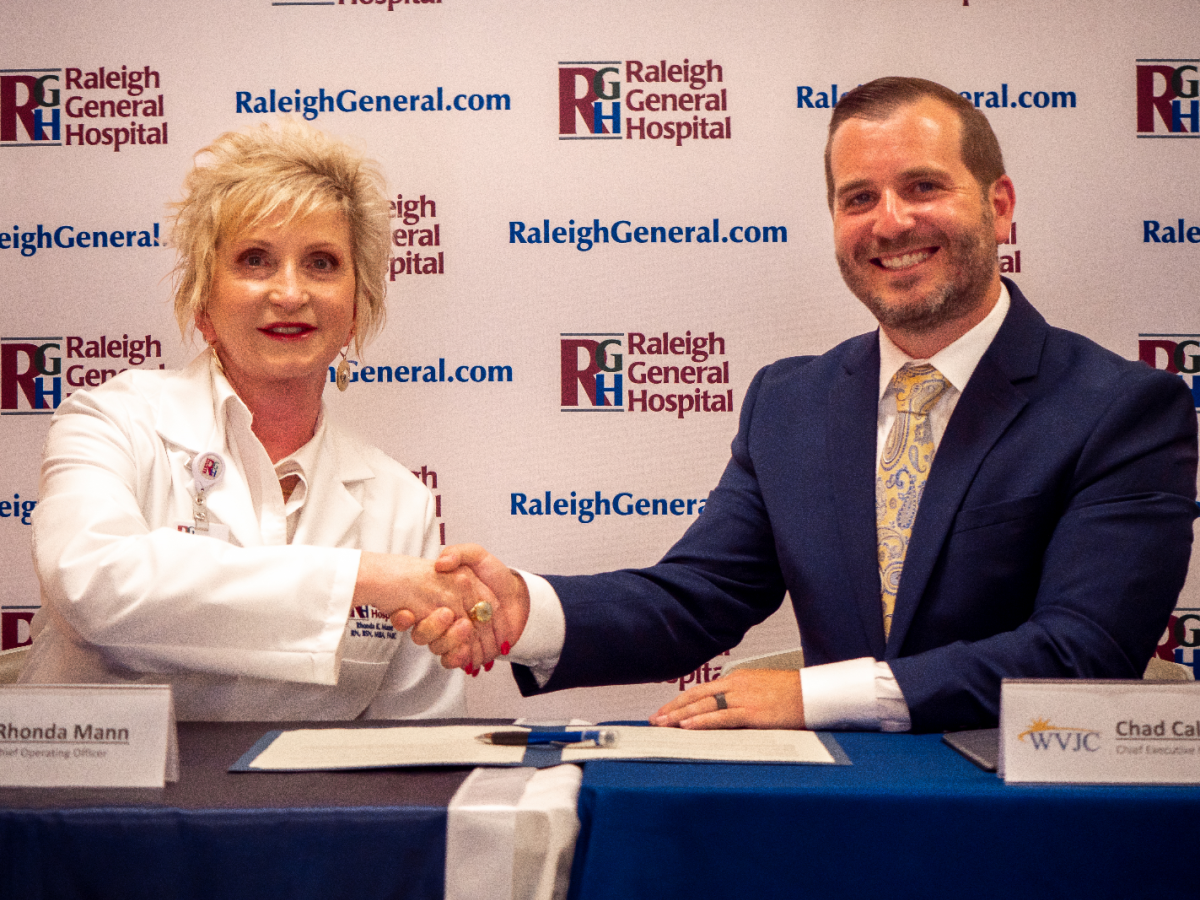 Raleigh General Hospital is honored to partner with WVJC to offer an online nursing training program with lab and clinical experiences at our hospital, and in the nursing lab, during evenings and on the weekend.

Get Started Today With WVJC | West Virginia Junior College
Request Information Request Information From WVJC | WVJC
Scholarship Information Scholarships | General | Nursing | High School | WVJC
*See college catalog for additional scholarship opportunities and detailed eligibility requirements. Scholarships available to those who qualify.